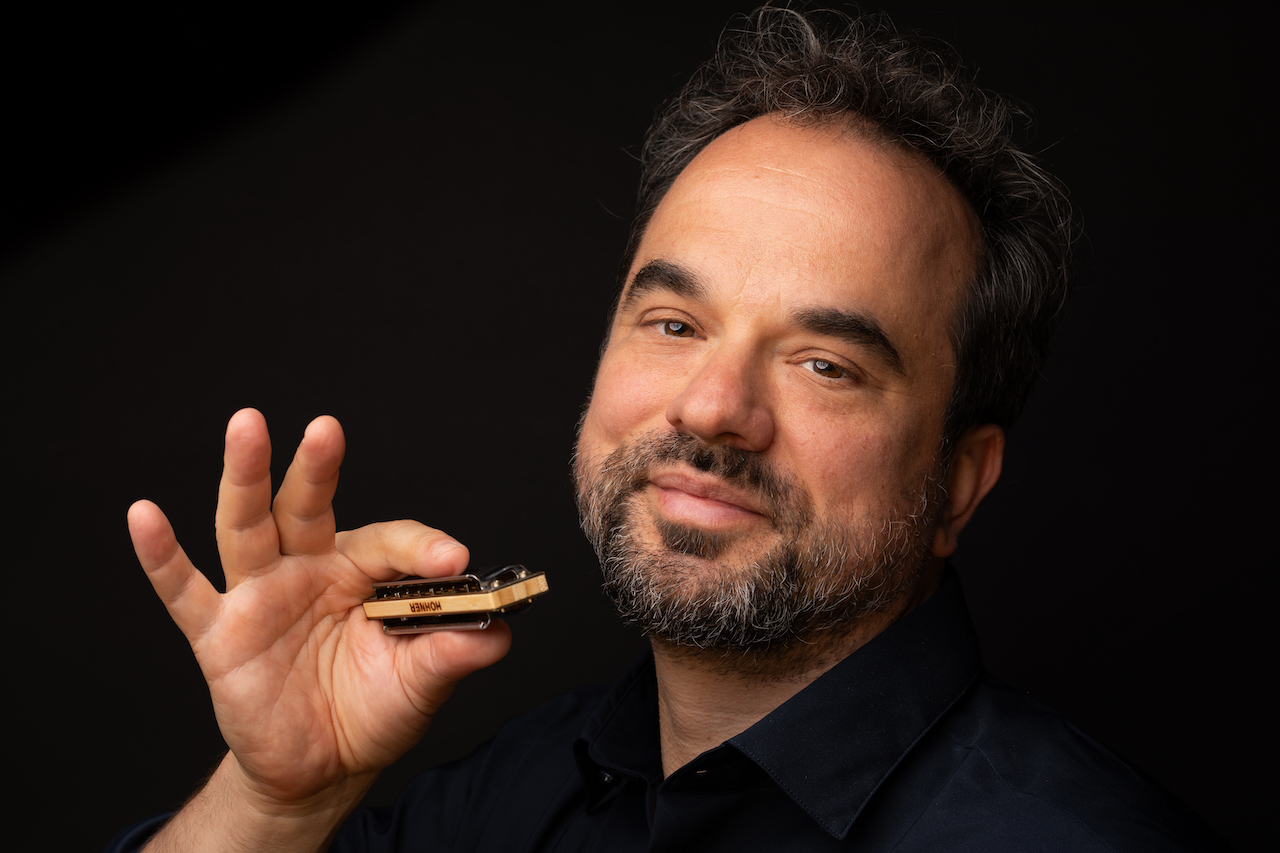 Professional harmonica lessons for anyone who wants to learn how to play the harmonica properly from scratch.
Die Termine
January 20, 2024
February 17, 2024
Mach 16, 2024
April 06, 2024
June 08, 2024
June 29, 2024
July 13, 2024
If you still have questions or are unsure if this course is right for you, just click the registration button and send us an email.
We are looking forward to you!
The diatonic harmonica is also known to many as the "Blues Harp". And blues is also the genre that most who come to us want to start with. So go for it!
In this beginner's course, Marko Jovanović will show you the basics you need in order to play blues (and other genres) on the harmonica: from the correct hand position to the first bendings and the most important scales.
The course takes place on seven Saturdays between January and July 2024 and ends with a session so you can try out what you have learned live with a guitarist.
At a glance
Saturdays 12-2.30 p.m. (CET)
7 Saturdays 2x 60 minutes lessons each
max. 15 participants
final session
costs incl the session
546 € or monthly 78 €
Venue
Jazzschule Berlin, ufaFabrik, Studio 2, Viktoriastr. 10-18, 12105 Berlin
Instructor
Marko Jovanović is known for his warm and soulful sound. He is one of the leading harmonica pedagogues in Germany.
Marko Jovanović
RELATED