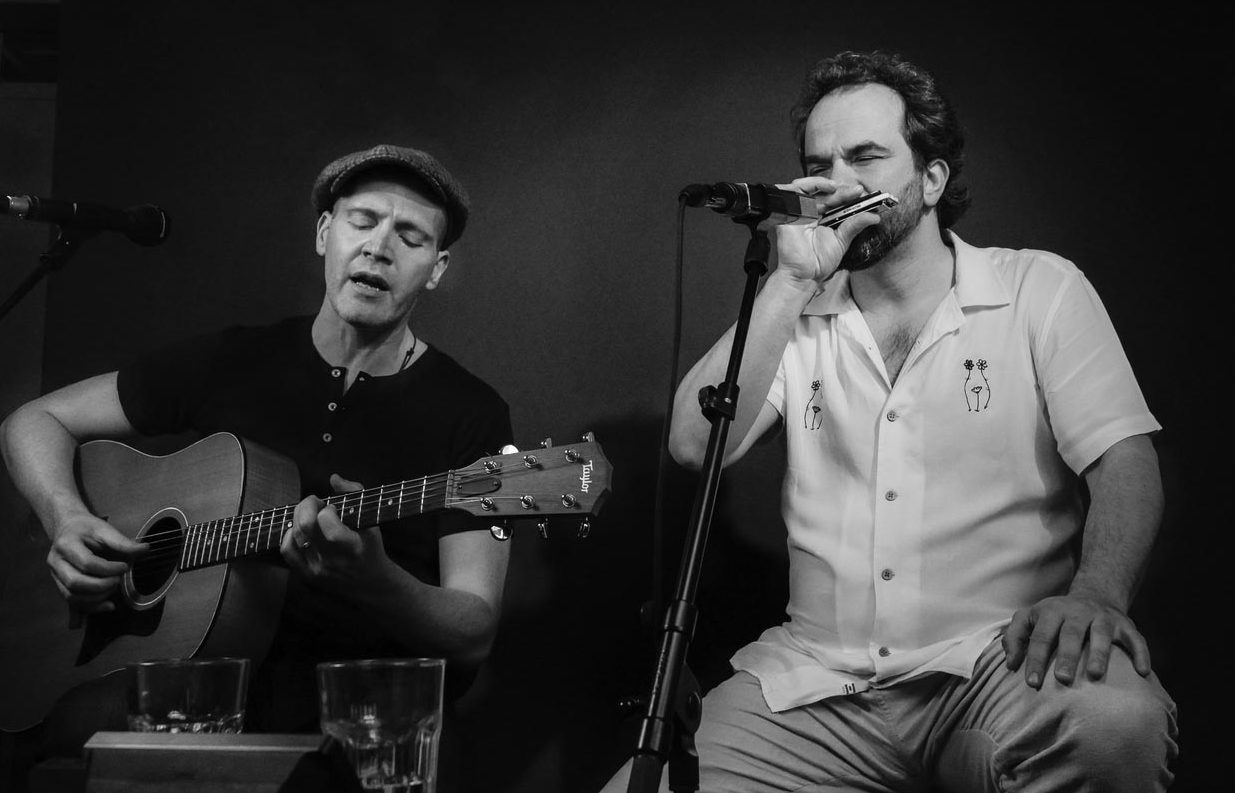 Workshop with Stef Rosen and Marko Jovanović
The date
04/11/2023
In this blues workshop, Berlin-based blues guitarist Stef Rosen and harmonica virtuoso Marko Jovanović will show you how to musically approach the blues repertoire. Participants will learn to adapt their playing, use accompanying rhythms effectively, and how to interact with other musicians while keeping the character of the song alive.
A workshop for guitar and harmonica. The teaching languages are English and German.
The workshop will be followed by a concert by Stef Rosen and Marko Jovanović.
The instructors
Stef Rosen
Marko Jovanović
The location

Centre Manouche, Liebigstr. 25, 10247 Berlin
The time 

workshop: 1.00–5.00 p.m. (CET)

concert at: 7:00 p.m. (CET)
The costs 

workshop: 115 €
concert: 15 €
RELATED