COMPLETE COURSE
5 Argentine folk pieces with genre-specific techniques
three different levels of difficulty
background information, tips, and personal experience
modular course structure with step-by-step instruction
videos with animated notation
nearly 3 hours and 30 videos
a booklet with notation, tabs, and exercises
course language English
EXTRA: guitar playalongs with Agustin Luna
265 €
TANGO, ZAMBA, CHACARERA
---
THE PLAYING TECHNIQUES
various vibrato-techniques, growl-technique, tongue-slap, interval stops, playing in octaves and delayed octaves
---
WHO IS THE COURSE FOR?
The course is for everyone who has first experiences playing songs on the chromatic harmonica and wants to expand playing with typical Argentine harmonica techniques. Knowledge of sheet music is an advantage.
---
WHICH HARMONICA WILL YOU NEED?
For this course, you'll need a chromatic harmonica (key of C) with a minimum of 12 holes.
---
The ARGENTINE Folk Pieces
LEVEL 1 – Volver (Tango)
LEVEL 1 – Oblivion (Tango)
LEVEL 2 – Siete de Abril (Zamba)
LEVEL 3 – Chacarera de un triste (Chacarera)
LEVEL 3 – 9 de Julio (Tango)
The Course
Learn how to play the chromatic harmonica in the Argentinian style. In this video course with Santiago Alvarez, you'll learn how to play five wonderful pieces which include three tangos from Buenos Aires, a chacarera, and a zamba. Argentinian chromatic harmonica virtuoso Santiago Alvarez will show you how to develop your own style and musical character by playing these wonderful Argentinian folk pieces.
Santiago Alvarez is a renowned performer, and he is an expert in Argentinian folk music. Join him and dive into the world of harmonica growls, vibrato, and poly-rhythms. You'll also learn how to play using interval stops and the other various playing techniques effectively.
Together with Santiago Alvarez, you'll learn the melodies bar by bar to each of these wonderful Argentinian pieces. In separate videos, he'll explain which playing techniques are suitable for the authentic Argentinian sound. He's arranged the songs in a way that takes advantage of the chromatic harmonicas' full range of expressive possibilities. Animated notation and tabs will help you play along and maintain an overview.
The chromatic harmonica is widely used in Argentinian music. The typical playing techniques were developed by players such as Hugo Díaz, Paco Garrido, and Luis Saltos. These musicians used the harmonica to imitate traditional instruments such as the violin, flute, bandoneon, and accordion. Young players like Santiago Alvarez continue to use these techniques while at the same time returning the harmonica its very own sound.
You can learn at your own pace and with an account, you can watch the videos as often as you like.
Bonus: playalongs with Agustin Luna!
As a free bonus, you'll receive a guitar playalong to each Folk piece exclusively recorded by Agustin Luna from the TRIO ARGENTO (Santiago Alvarez, Mariana Mariñelarena, Agustin Luna).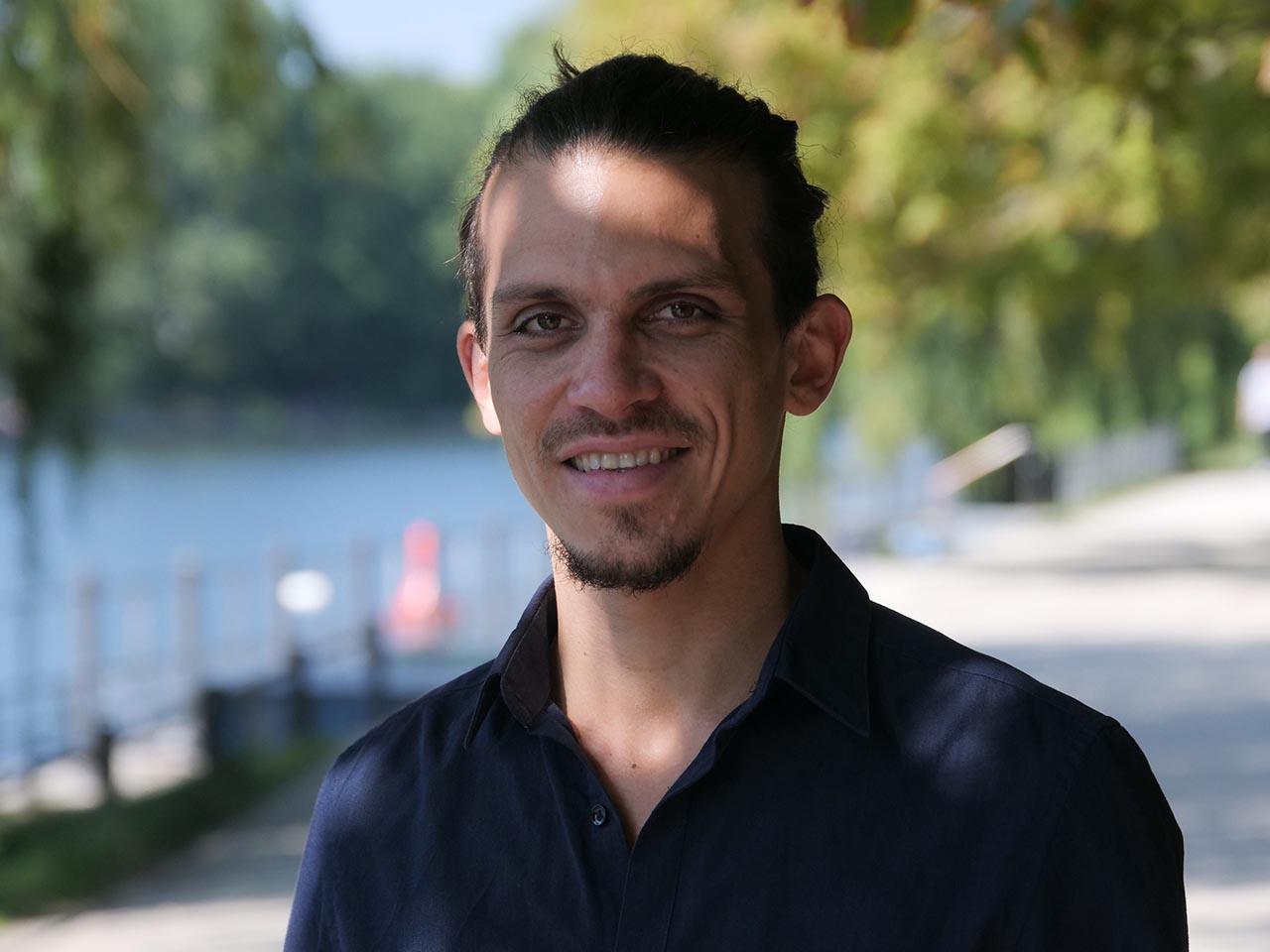 Santiago Alvarez's playing is characterized by its lightness and his respect for the roots of traditional Argentinian music. He was born in Buenos Aires, and discovered his country's folk music at an early age. Today, he belongs to a new generation of young harmonica players who not only have a solid place in contemporary Argentinian music, but they are also helping the harmonica return to its own traditional sound.
Santiago Alvarez studied chromatic harmonica with Franco Luciani, and since 2010 he rekindled Argentinian folk music with Tanino Duo and Trio Argento. His first solo album "Domingo" was released in 2019. The album unites the urban tango with charmamé from the Argentinian coastal region. Santiago Alvarez teaches harmonica and folk music at the School of Popular Music (EMPA), and since 2014, he has been teaching the history of the tango and Argentinian folk music.