COMPLETE COURSE
6 Irish tunes with genre-specific techniques
three different levels of difficulty
background information, tips and personal experience
modular course structure with step-by-step instruction
videos with animated notation
over 5 hours and 90 videos
course learning materials for the playing techniques
a booklet with notation, tabs, and exercises
10 extra tunes
425 €
THE PLAYING TECHNIQUES
playing in octaves, drones, vamping, melodic variation techniques
---
WHO IS THE COURSE FOR?
The course is for everyone who wants to play Irish music on the harmonica. The only prerequisite is that you are able to play individual notes on the harmonica.
---
WHICH HARMONICA WILL YOU NEED?
For this course, you'll need harmonicas in Low D and G (Standard Richter Tuning).
---
The TUNES
LEVEL 1 – Little Diamond Polka
LEVEL 1 – Tommy Peoples' Reel
LEVEL 1 – Scotsman Over The Border Jig
LEVEL 2 – Clare Slide
LEVEL 3 – Drowsy Maggie Reel
LEVEL 3 – Gravel Walks Reel
The Course
Join Joel Andersson into the world of the Irish harmonica and learn what makes this music so special for harmonica players. Joel will show you his personal techniques and how he approaches Irish music.
You can follow the melodies and playing techniques bar for bar in videos for 6 traditional Irish tunes. The animated notation with harmonica tablature will help you play along and follow the music.
For every technique, there are separate videos with notation, and you can concentrate on learning the playing techniques. These videos will help you to become familiar with the techniques, and later you'll find it easier to combine and use them in your playing.
Best of all, if you need more time learning and practicing a technique, you can watch the practice videos and return to them whenever you want. Not only does Joel explain how to play them, but he also tells you how you can use them effectively when playing. The animated harmonica diagrams and notation will help you to understand and internalize these playing techniques.
You can learn at your own pace and with an account, you can watch the videos as often as you like.
Bonus: 10 Irish tunes!
As a free bonus you'll receive 10 Irish tunes with various levels of difficulty personally selected by Joel Andersson. In two audio files Joel plays in different tempos, and you can follow everything with the notation and harmonica tablature. You can expand your repertoire and make use the playing techniques.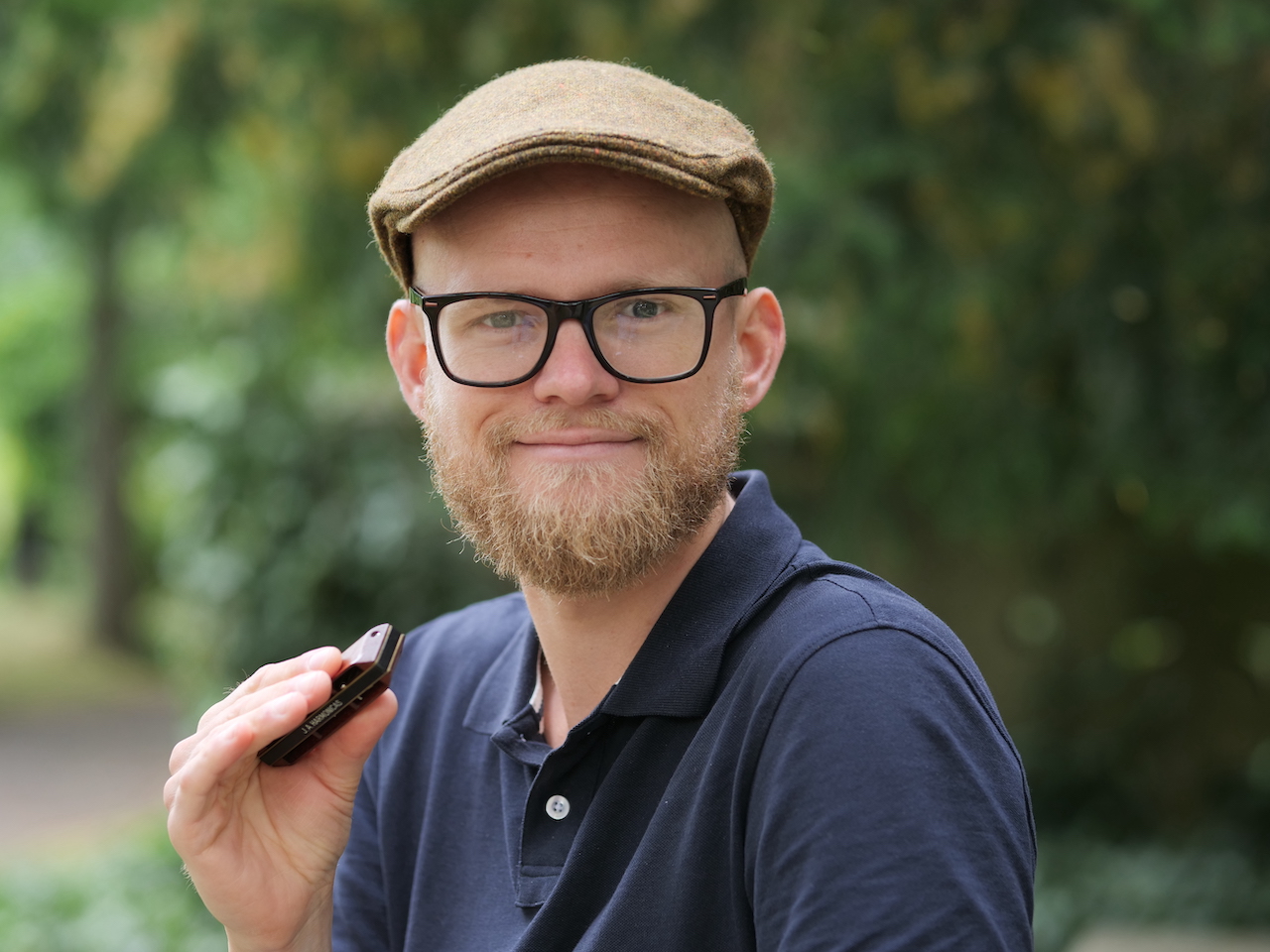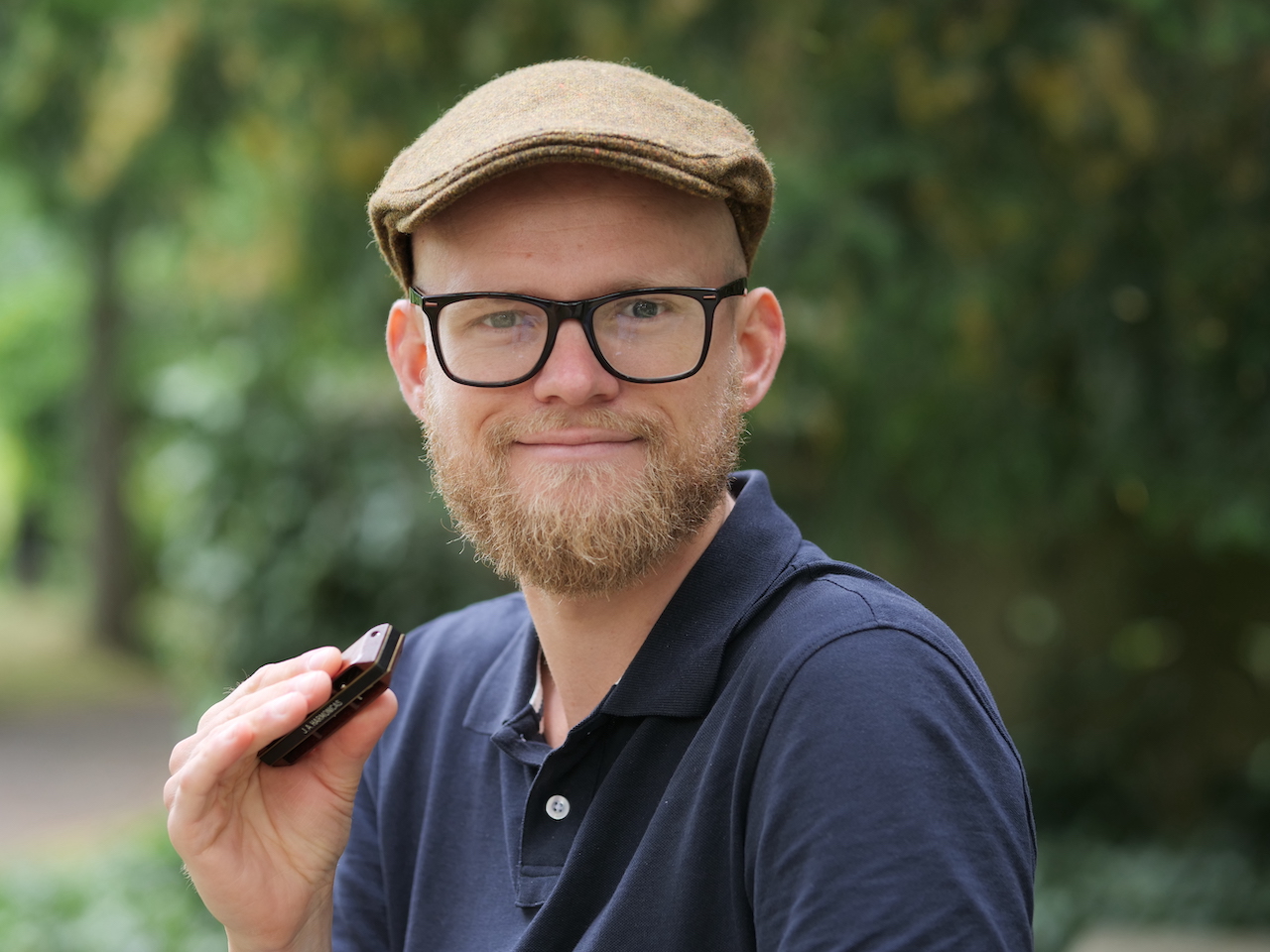 When it comes to Irish music, Joel Andersson is one of the best harmonica players in the world. His virtuosity and performing ease have placed the Swedish-born musician as an internationally respected interpreter of the genre.
Joel Andersson is sought-after as a teacher. His students travel to Sweden from around the globe to learn his unique style. The harmonica school berlin has developed the video course IRISH HARMONICA together with Joel Andersson, which is available to Joel's fans worldwide.