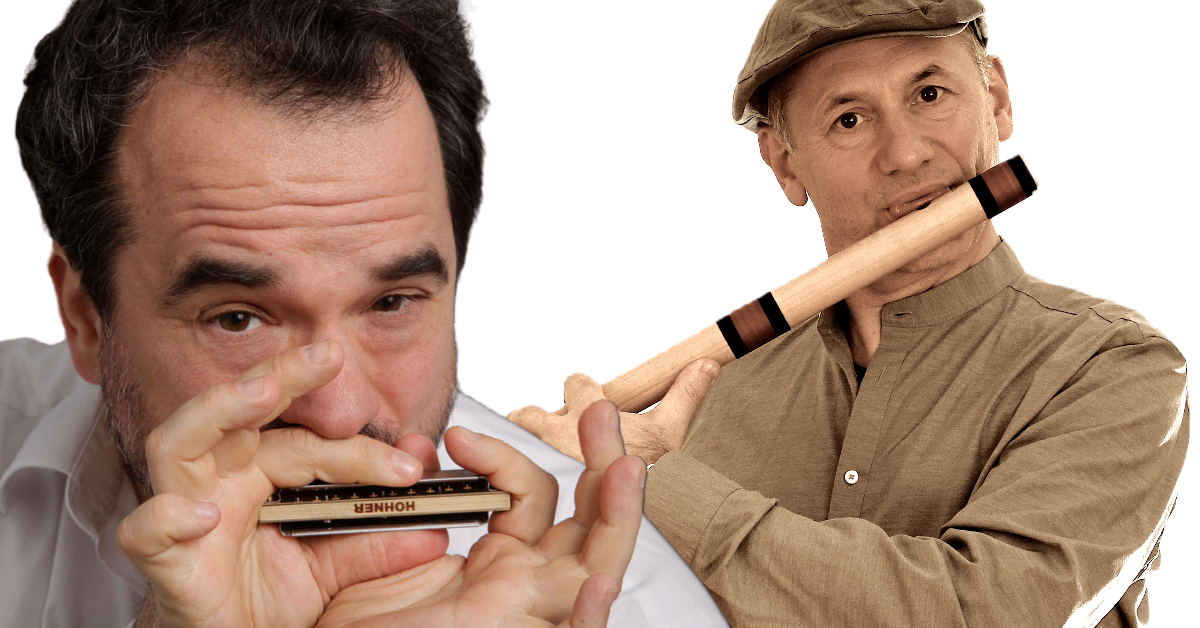 Summer course for quiet acoustic instruments with Claus Rückbeil and Marko Jovanović
Date
20/04–27/04/2024
In this summer course, the harmonica meets different quiet acoustic instruments: violins, for example, or flutes, but brass players are also welcome, as long as they bring a mute. Participants learn to hear different scales and modes and to feel tensions between tones. Together they will practice different patterns and movements. The goal is to be able to improvise freely and fluidly with the tonal material. There are different technical levels for all scale exercises so that everyone can follow along at their own pace. The special attraction of this course: Because of the different instruments, small ensembles come together over the course of the week. These ensembles are a great chance to inspire each other … to listen, to practice and to play.
Instruments
The summer course is for all quiet acoustic instruments such as harmonicas, flutes, violins, clarinets, brass with mutes or acoustic guitars, etc.
Requirements
Basic instrumental knowledge is sufficient, but you should be able to play some scales (major, minor) on your instrument. The course is also suitable for technically advanced instrumentalists.
Instructors
Claus Rückbeil, bansuri + jazz guitar, director of Jazzschule Berlin
Marko Jovanović, harmonica, director of harmonica school berlin
Hotel
Hotel Village Balatura, Mali Sušik 2, 51243 Tribalj, Croatia
www.hotel-balatura.hr
Offer

7 nights in the Hotel Village Balatura with breakfast and evening menu
24 hours workshop time, 6 days at 4 hrs per day
Total cost: 1,450 € / person
Related